© 2002 Trinitas Foundation.
All rights reserved.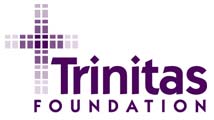 Trinitas Foundation Needs List
The Trinitas Foundation needs your help. Here is a list of things we need in order to move our ministry forward. Won't you please be a part of our ministry and consider a donation?

Email me Rev. Herman R. Robinson, III if you can help.
God has blessed the Trinitas Foundation tremendously. We have received several financial contributions and donations as in-kind services.

To complete the initial building phase of our project, The Lilies of the Field Learning and Resource Center, our ministry needs your help in the following:

Please keep us in prayer. We believe that the prayer of the righteous can do much. We need as many of our brothers and sisters, to band with us in prayer.

Molding

Interior packages

Flooring material

Materials for cabinetry. A cabinet maker has agreed to construct cabinets for the building as an in kind contribution.

Operation Equipment and their installation.

We need someone to lay the flooring tiles that have been donated to the building.

The following are some things we still are in need of:

Computer Workstations, Safe-Security File and Chest, Mobile Filing Carts, Record Carts, Meeting and Conference Table, Tabletop Lectern and Base Unit, Dry-Erase Boards, Multi-Media Charts, Projectures, Wireless Remote, Television Mounts, TV Wall Mounts, Office Accessories, TV's: Flat Screen, Computer's, Lamps, Heavy-Duty Shredder, Clocks, Doormats, Garment Racks, Message Boards, Directional Signs for Waste Containers


Actuary

Under the Direction of Rev. Robinson, The Trintias Foundation is in the process of surveying our immediate community (the North Central Neighborhood of Charleston, South Carolina) in several areas, including Spiritual assessment; Leadership Development; Church; Business; Systems Analysis; Global Relevance; Citizens Needs. We seek assistance in their execution, assessment and presentation.

We are also looking for persons willing to assist with staff training, continuing education and professional development.






977 King Street, Charleston, SC 29403
tel. 843.853.4418 • fax. 843.805.5937 • hrr@trinitasfoundation.org